Thinking about writing some of your ownromantic words ?A thesaurus is an invaluable resource for discovering creative ways to express your feelings and to describe your beloved. Search for alternatives to the romantic words that seem all-too-common.Whether you are composing a simple love noteor someromantic love poems or  a romantic email  to send off to your love or you want to converse in a romantic way , your choice of words can make or break it.
Although your sweetheart is probably going to appreciate anything that you send them that is truly from your heart; an original, well-crafted piece of writing might just be cherished forever.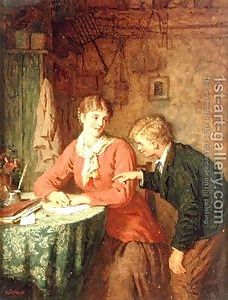 So take some time to do it up right. Here are some descriptive words to get you started:
ROMANTIC ADJECTIVES & ADVERBS: Deliciously descriptive feeling words of love:
A: Alluring, Angelic, Adoring, Appealing, Attractive, Absorbing, Accomplished, Affectionate, Admirable, Ardent, Amorous, Agreeable, Avid, Animated, Attentive, Amazing, Astonishing, Arresting, Ablaze, Aflame, All-consuming, Astounding, Able, Accommodating, Aching
B: Beautiful, Beguiling, Beatific, Balmy, Benevolent, Burning, Blazing, Blissful, Brilliant, Bright, Beaming, Breathtaking, Brawny, Burly, Beefy, Breathless
C: Content, Complete, Charming, Captivating, Cute, Charismatic, Capable, Clever, Caring, Compassionate, Cordial, Convivial, Cozy, Cheerful, Cheery, Considerate, Committed, Constant, Comfortable, Contented, Cherished, Compelling,
D:Darling, Dreamy, Delirious, Desired, Delightful, Delectable, Doting, Demonstrative, Decadent, Devoted, Dedicated, Dazzling, Dramatic, Desirable, Delighted, Deeply, Dynamic, Dashing, Daring, Delicious, Divine,
E:Elated, Enthralling, Enthralled, Engaging, Eye-catching, Enticing, Exciting, Extraordinary, Engrossing, Enchanting, Entrancing, Elegant, Excellent, Expert, Endearing, Extravagant, Enthusiastic, Enjoyable, Effusive, Expressive, Eager, Easygoing, Excited, Earnest, Exquisite, Exultant, Ecstatic, Enjoyable, Euphoric, Exceptional, Effervescent, Evanescent, Endowed, Exquisite, Erect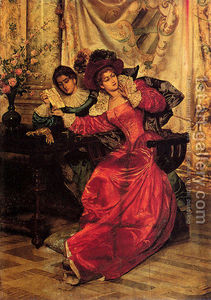 F: Fascinating, First-class, Fine, Fond, Fiery, Fervent, Faithful, Flaming, Flushed, Feverish, Fortunate, Favored, Favorable, Fulfilled, Fresh, Flowing, Flowery, Forgiving, Feminine, Feisty, Frisky, Forthright, Fragrant, Firm, Focused
G: Giving, Gorgeous, Glamorous, Good-looking, Gripping, Good, Gentle, Genial, Gratifying, Gracious, Glad, Gleaming, Glowing, Gifted, Graceful, Gentlemanly, Great, Generous, Genuine, Garrulous, Goose-bumpy
H: Heartfelt, Held, Happy, Hot, Hot blooded, Handsome, Heavenly, Harmonious, Head over heels, Haunting, High-spirited, Honest, Hard
I: Innocent, Interesting, Intriguing, Inviting, Impressive, Ingenuous, Intense, Impassioned, Idyllic, In seventh heaven, In raptures, Inspired, Incandescent, Incredible, Incomparable, Indulgent,
J: Joyful, Joyous, Jovial, Jubilant, Juicy
K: Kissed, Kind, Kindhearted, Kindly, Keen,
L: Loved, Lascivious, Likable, Lovely, Lovable, Loving, Loyal, Lusty, Lucky, Luminous, Luminescent, Limber, Lithe, Lively, Luscious, Luxurious
M: Memorized, Motivating, Mesmerizing, Magnetic, Magnificent, Magical, Madly, Memorable, Mysterious, Miraculous, Mellow, Masculine, Manly, Muscular, Marvelous
N: Nice, Nimble, Naughty, Narcotic,
O: Out of the ordinary, Open, Outstanding, On cloud nine, Overjoyed, Over the moon,
P: Privileged, Passionate, Pleasing, Pretty, Pleasant, Persuasive, Pure, Pleasurable, Pleased, Perfect, Peaceful, Profoundly, Prized, Powerful, Pungent, Piquant, Potent, Pulsing
Q: Quixotic,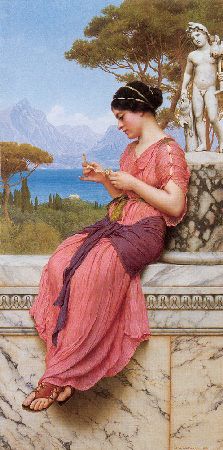 R: Remembered, Remarkable, Riveting, Romantic, Responsive, Relaxing, Relaxed, Restful, Rapturous, Radiant, Resplendent, Rugged, Reliable, Resolute, Radiating
S:Starry-eyed, Sensual, Seen, Striking, Smart, Spellbinding, Stunning, Sensational, Sophisticated, Skilled, Sweet, Sensitive, Snug, Satisfying, Sympathetic, Supportive, Steadfast, Superb, Spectacular, Surprising, Startling, Smoldering, Satisfied, Sparkling, Shining, Skillful, Shimmering, Sunny, Supernatural, Special, Sexy, Soft, Silken, Slippery, Supple, Silky, Sentimental, Supple, Sinuous, Svelte, Strong, Spicy, Spirited, Stiff, Slick
T: Tasted, Touched, Tempted, Tempting, Thrilling, Talented, Tender, Thoughtful, Tingly, Ticklish, Thrilled, Tranquil, Truly, Tremendous, Terrific, Treasured, Tasty, Turgid, Throbbing
U: Unswerving, Unusual, Unique, Unforgettable, Unfaltering, Unwavering,
V: Velvety, Vital, Vigorous,
W: Worthy of note, Warm, Warmhearted, Welcoming, Winning, Welcome, Wild, Wicked, Willowy, Womanly,
X: Xquisite? Xceptional?
Y: Yummy, Yielding,
Z: Zealous,
The right words spoken at the right times will make, break or change your relationship. Whether your 'Inner Shakespeare' or 'Inner 50 Shades of Gray' writer comes out easily or needs to be helped by this handy-dandy Twoology Romantipedia Guide, your romantic (and sexual) happiness will be dramatically affected by what you put into use sooner than later. Use this Guide frequently!The three most romantic and powerful words are still "I love you." And then there are the standard but nonetheless moving endearments: sweetheart, honey, darling, dear. But what about those offbeat words that somehow, in some ineffable way, capture the heart and take one's breath away? Hint: they aren't always obvious. Remember that almost ANY word that's part of your unique love language with your partner will be special to both of you.
You can use the above list of words as really meaningful endearments. And, when you speak or write them to your mate…..watch 'em melt.
Practice using new and fresh language and words of endearment. I guarantee you, that you will get great results in the area of your relationships.